Perhaps you noticed that the S&P 500 hit 3,100 for the first time today? If you did not, let me assure you that this is indeed a thing that happened (albeit briefly).
In no particular order, here are 31 thoughts and questions that came to mind as we witnessed the index break this purely psychological barrier.
---
---
1. Anytime the market makes new highs, it represents new (and likely significant) information.
2. For instance, I really regret not maxing out my 401K contributions during my early 20s.
3. For the bulls, remember the old adage: bulls make money; bears make money; pigs get slaughtered.
4. For the bears: remember that the market can stay irrational longer than you can stay solvent. Just ask David Einhorn and the rest of the Tesla short brigade.
5. For the Chicago Bulls and Bears: please stop tormenting me. This year, every professional and collegiate sports team I follow now sits on the spectrum between dumpster fire and 5-alarm trash inferno.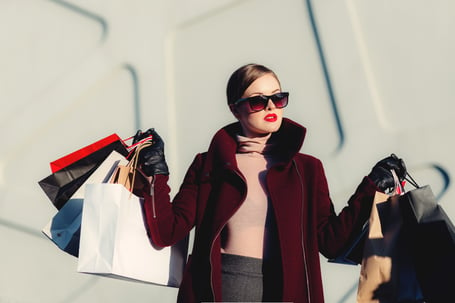 Let's hear what the super-wealthy have to say...
6. According to a UBS survey, more than half the world's richest investors see a big market drop in 2020. If we take their responses at face value, they have also apparently increased cash holdings to 25% of their assets.
7. Top concerns among these wealthy investors include the U.S./China trade war, and the uncertainty surrounding the 2020 presidential election. Regrettably, I am not one of the world's wealthiest investors, but it is interesting that the ultra-rich continue to be so pessimistic.
8. Speaking of which? If this is a bubble, where's the irrational exuberance? Usually before everything turns to dust you see low-information investors pile into the market, convinced that all assets are going to the moon (think tech stocks in 2000, real estate in 2008, or Bitcoin in 2018).
9. The market just dropped right back below 3,100. Could this be a new point of resistance? Did I perhaps write this list prematurely?
10. Short bets on VIX futures hit record highs last week... what could possible go wrong?
11. I have a feeling we'll find out at some point.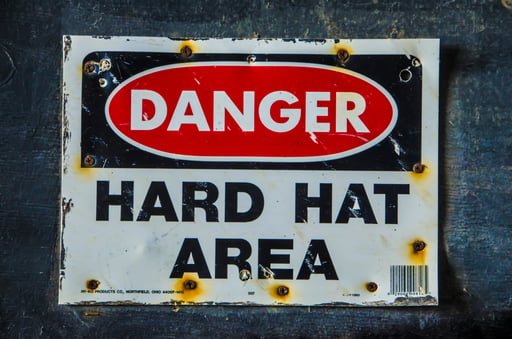 Plenty. Plenty can always go wrong.
12. Switching gears, how much of an effect will the results of the 2020 U.S. Presidential Election, or even the Democratic primaries have on stocks? A number of billionaires seem a little concerned by the notion of an Elizabeth Warren presidency.
13. As long as we're on the topic of politics, the prediction markets are pricing in about a 77% chance of President Trump being impeached by the House of Representatives. However, the odds of a Senate conviction, and subsequent removal from office, stands at only about 18%.
14. Of course, this could all change if there's another shoe to drop in the Ukraine story. Also, it would be negligent of me not to mention that many of the bettors in these prediction markets are complete friggin' idiots.
15. Disney had technical problems with the release of its long awaited streaming platform, Disney+. Somehow, they claim that demand exceeded expectations. This has got to be some sort of marketing ploy right?
16. In what could be a massive coincidence, one company not near its all-time high is Netflix, which is down nearly 24% since July.
17. At 1:26 PM CT we are back to down to 3090 in the S&P. Am I still going to write another 14 thoughts about hitting 3,100? You're damn right I am! It's called determination.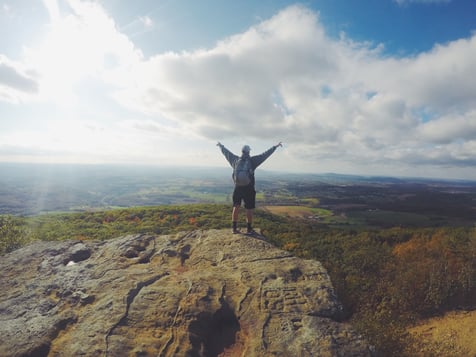 Never stop reaching.
18. Lukewarm take: can't we all just agree that negative interest rates aren't something we really want?
19. 3.5% unemployment. 3,100 in the S&P 500. 3 rate cuts in 2019 by the Fed. One of these things is not like the others.
20. Are the trillions of dollars flowing into passive equity indexes fueling the next massive bubble? Or just providing a permanent backstop for equities?
21. Some food for thought, Microsoft and Apple together have a market cap roughly equal to the entire Russell 2000.
22. Think that's wild? The percentage of new IPOs in the U.S. with negative earnings is about 80%. That's the highest proportion since the year 2000. But as we've learned from Uber, it doesn't matter if you lose money on every transaction, because you can always make it up in volume.
23. Share buybacks are another phenomenon propping up equities. Companies continue to borrow more and more cheap money to finance this endeavor. Currently, U.S. corporate debt sits at over $15.5-trillion.
24. As Warren Buffet once said, "you never know who's swimming naked until the tide goes out." I guess we'll find out (should this market ever go down again).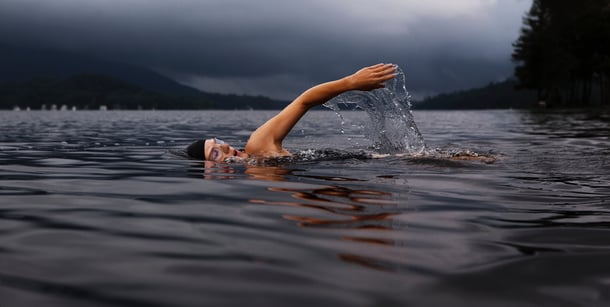 I'm running out of stock photos.
25. But let's focus on the good news too—the S&P 500 index is up 23% in 2019.
26. Growth has slowed in the U.S., but it still looks pretty good compared to most places.
27. The U.S./China trade war has lost some of its momentum. Trump's speech Tuesday to the New York Economic Club did not do much to shake the markets. The Dollar strengthened slightly, Gold retreated a bit. A resolution to this this saga could send stocks even higher.
28. Here's a list of year-end analyst predictions for the S&P. As you can see, most of them are clustered between 3,000 and 3,100. This is cowardice, I say! I demand nothing but the wildest predictions. I applaud Binky Chadha of Deutsche Bank for going out on a limb and choosing the highest target at 3,250. Likewise, I commend Francois Trahan from UBS for going low with the 2,550 call. You got to respect that hate.
29. According to one anonymous trader in the Topstep office, we continue to be in "BTFD mode," (i.e. buy the effing dip).
30. It's 4:18 PM CT now. Man, we did this whole list and the S&P didn't even close above 3,100. What a tremendous waste of resources.
31. Thirty-one is an awkward number of things to list out. I don't think we'll be doing this again.